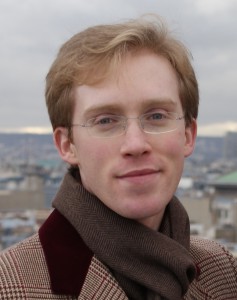 I'm Steven Young and my family and I own Elmsdown primarily as a place to spend our own winter and summer holidays together and hopefully as a future home in retirement.  We really value and get so much fulfilment out of the time we spend together as a family on holiday.
Our holiday apartment is particularly suitable for enjoying a car free holiday. Elmsdown is situated just 3 minutes walk from Pitlochry station with regular direct services from London Kings Cross and other locations throughout the UK.  Almost all Pitlochry's attractions are within easy walking distance of Elmsdown.  For more information on train services to Pitlochry, please search for your chosen at dates at https://www.lner.co.uk  Direct tickets from Kings Cross can start from as little as £33 per adult.  For drivers the route is straightforward as Pitlochy is just off the A9 – the main trunk road towards Inverness.
The holiday flat is primarily advertised in The Church Times. However we of course welcome all faiths and none. We sincerely hope that you and your travelling companions get as much pleasure and quality time together out of our wee Scottish home as we have been fortunate enough to enjoy as a family.
With all best wishes,
Steven.